The Little Book That Still Beats the Market
Metadata
Author: Joel Greenblatt
Publication date: 2010-09-07
Link: amazon
Notes
From the summary video by The Swedish Investor. Length: 14min.
08:17: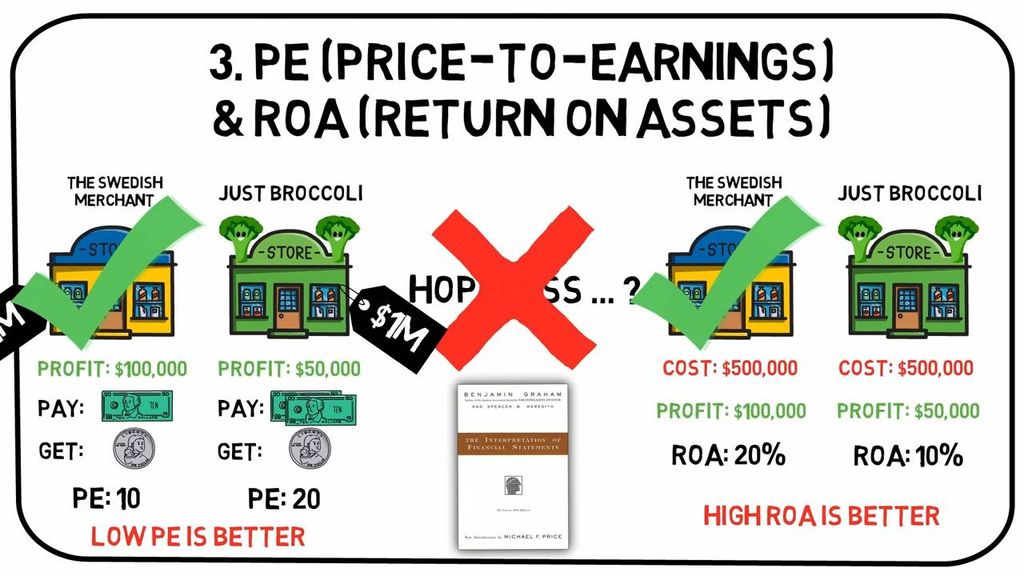 10:10: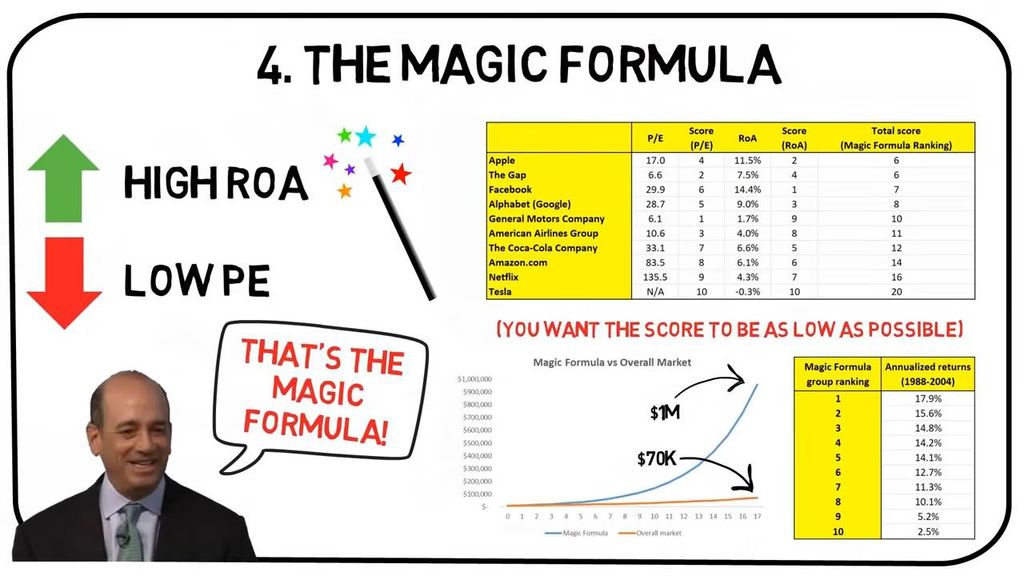 Strategy:
Define your investing universe (list of companies that you have interest in). For example 10 companies in VN30
Rank them by 2 conditions

low PE (1 for lowest PE, 10 for highest) and
high ROA (1 for highest ROA, 10 for lowest)

Sort their scores by ASC order since you want the total score as low as possible
then invest in the top 5 companies of this sorted list.
11:40: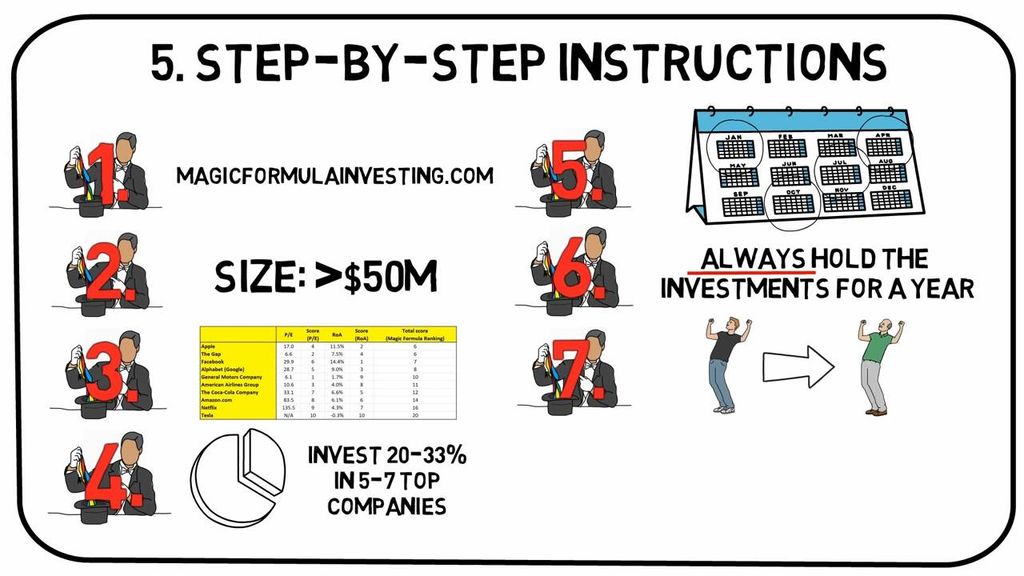 Thoughts
The pros of this investing framework:
Simple, easy to replicate, proven back test with historical price data
Cons:
this approach "comparison by multiples" is only suitable for the comparable companies. For example, companies in the same sector
all criteria are treated equally.
---
Children
Tags
---
Backlinks